HOOD CLEANING - KITCHEN EXHAUST CLEANING - RESTAURANT HOOD CLEANING
VENT HOOD CLEANING - Free On-Site System Inspection & Evaluation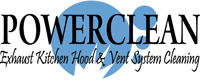 Over 25 Years Experience

Certified, Trained & Insured Technicians

State Of The Art Hood Cleaning Tools

Complete Kitchen Hood Cleaning Service

Properly Cleaned to NFPA 96 Standards

24/7 Service & Emergency Support

100% Customer Satisfaction
FREE ON-SITE INSPECTION & EVALUATION

or CALL 1-360-352-8484
Customer Solutions

Our Hood Cleaning Service

Hood System Information 101

Fire Codes: Liability and Safety

See Our Work: Photo And Video

FAQ - Frequently Asked Questions

About Us
High Quality Delivered with Maximum Efficiency
PowerClean is the leading certified provider in kitchen hood cleaning service. We properly clean to NFPA 96 Standards and in compliance with all Washington State Fire Departments. Our certified restaurant hood cleaning service will satisfy Health Inspectors and Insurance Companies requirements as well.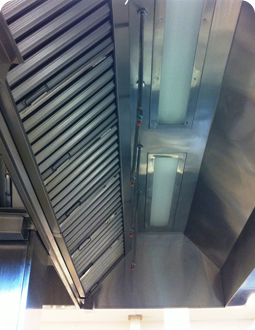 Since 1995, we have built a reputation for providing our customers with grease-free and fire-safe kitchen hood and vent systems.
PowerClean was founded with one simple mission: provide high quality service, delivered with maximum efficiency to assure total customer satisfaction.
We begin with an assessment of your exhaust system, cooking methods, and amount of use. We inspect the hood, ductwork, fans and discharge areas. From this initial assessment, we work with you to develop the best cleaning methods and a schedule for regular hood cleaning maintenance.
We guarantee a complete hood cleaning service: from the hood to the fan on the roof: all hoods, fans, filters, ducts, access panels, grease cups, grease trap, fire suppression sensors (fusible links), pipes and nozzles; including a detailed polish of all stainless steel exposures.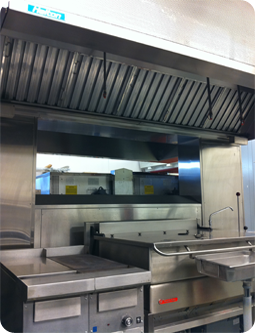 Each kitchen exhaust cleaning service is completed thoroughly and with minimal disruption to your business.
Qualified PowerClean supervisors oversee each project to make sure it goes according to plan, inspecting the entire hood cleaning effort for continuous quality improvement.
We provide to our customers a 24/7 hood cleaning service and kitchen exhaust cleaning emergency support.
We will do whatever it takes to win and keep your business. We believe customer satisfaction is the cornerstone of every successful company. We demand 100% satisfaction when we are the customer and we expect nothing less from ourselves when the tables are turned.
Back to top