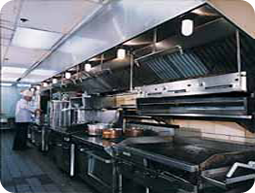 HOOD CLEANING IN Olympia - KITCHEN HOOD CLEANING IN Olympia
VENT hood CLEANING in Olympia - RESTAURANT HOOD CLEANING in Olympia
Preventing Grease Fires in the Olympia Area!
Olympia Kitchen Hood Cleaning & Maintenance Service
Since 1995, PowerClean built a reputation for providing our Olympia customers with grease-free and fire-safe kitchen hood and vent systems. We guarantee a Complete High Pressure & Steam Hood Cleaning Service - from the hood to the fan on the roof: all hoods, fans, ducts. access panels, grease cups, filters, fire suppression links, pipes and nozzles; including a detailed polish of all stainless steel exposures. We take pride in giving you the most completed hood cleaning service in the Olympia Area. Learn more

Olympia Clients Receive

Over 24 Years Experience

Certified, Trained & Insured Technicians

State Of The Art Hood Cleaning Tools

Complete Hood Cleaning Service

Properly Cleaned to NFPA 96 Standards

24/7 Service & Emergency Support

100% Customer Satisfaction
COMMERCIAL & RESIDENTIAL
KITCHEN HOOD CLEANING SERVICE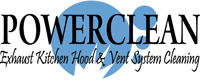 - Servicing the Olympia Area for over a decade -
Free Hood System Inspection & Service Evaluation
Cut Fire Risk in The Kitchen and Roof Areas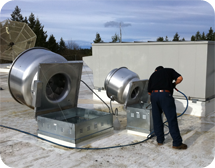 PowerClean will provide our Olympia hood cleaning customers with a free On-site Exhaust kitchen Hood System Inspection and Maintenance Service Estimate. Schedule online your complementary system inspection now! or Call 1-866-910-9990.
FREE ON-SITE INSPECTION & EVALUATION

Maximum Efficiency

Our proven methods remove grease and flammable residues from the interior surface of the kitchen hoods canopy, plenum, filters, ducts and exhaust fans, ensuring compliance with all sections of applicable municipal, state and national fire protection association codes including NFPA No. 96 in the city of Olympia.
When it comes to restaurant hood cleaning, kitchen hood cleaning; Olympia restaurants should choose only the best. We are the Olympia leaders in kitchen Hood cleaning service.