HOOD CLEANING - KITCHEN HOOD CLEANING
RESTAURANT HOOD CLEANING - VENT Hood CLEANING
The Leading Certified Provider in Kitchen Hood Cleaning Service throughout Washington State since 1995
We have built a reputation for providing our customers with grease-free and fire-safe certified kitchen hood cleaning service, in accordance with NFPA 96 Standards and in compliance with all Washington State Fire Departments. We guarantee the most complete exhaust hood cleaning service in the industry, from the hood to the fan on the roof. Learn more

Highest Quality Service
Our hood cleaning service technicians are fully Certified, Trained, Insured, Experienced and Bonded. Our staff is focused on safety & efficiency, ensuring a job well done. Read more

Maximum Efficiency
A typical kitchen hood system includes a hood, filters, ductwork and exhaust fan. The entire hood system must constitute a fire-safe and grease-free assembly. Read more

Free Inspection & Evaluation
Schedule online your complementary On-Site Kitchen Exhaust Hood System Inspection & Service Estimate now! or Call 1-360-352-8484.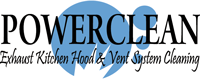 Over 25 Years Experience

Certified, Trained & Insured Technicians

Customized Hood Cleaning Tools

Complete Kitchen Hood Cleaning Service

Properly Cleaned to NFPA 96 Standards

24/7 Service & Emergency Support

100% Customer Satisfaction
Don't Get Burned, Eliminate The Risk of Fire!
Kitchen Hood Cleaning and Maintenance Service
Our proven methods remove grease and flammable residues from the interior surface of the kitchen hood canopy, plenum, filters, ducts and exhaust fan, ensuring compliance with all sections of applicable municipal, state and National Fire Protection Association codes (NFPA 96 Standards).
By law, kitchen hood cleaning is required for virtually every commercial cooking establishment in the United States.
Kitchen hood cleaning service is required by the Fire Marshals, Health Inspectors and Insurance Companies. The National Fire Protection Association (NFPA 96) requires the operator of commercial kitchens to adhere to certain strict guidelines. Learn more